A comprehensive, cost effective management tool and yet simple to setup.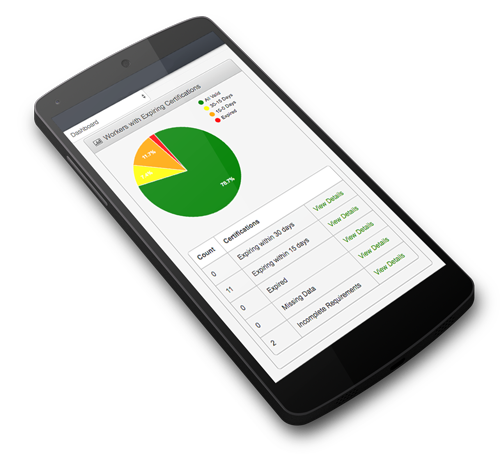 3. Supervisors can monitor information and run reports

4. Notifications are set up alerting workers of upcoming expiries.

5. Internal summaries can be customized and sent to supervisors.

6. Detailed reports can be run on training, expiries, workers etc.

7. Information is web based – entered and viewed anywhere anytime.

8. Unique QR codes means that workers can be validated with any smartphone.