The Leading System That Tracks Health, Safety & Environment Training – Anytime, Anywhere.
Track your Health, Safety and Environment needs with this automated system that drastically decreases administrative time, cost and labour-intensive tracking procedures.
One of the most challenging aspects of HSE management in ANY industry is the tracking and management of a team member's safety tickets. This is a critical component that can never be over looked.
This system works for individuals too –  no more lost or expired tickets that stop you from being able to work.
With

HSEt

racker

, these mandatory requirements are at your fingertips: 24/7, anywhere, and in real time.
HAVE QUESTIONS ABOUT OUR SYSTEM? ASK OUR EXPERTS.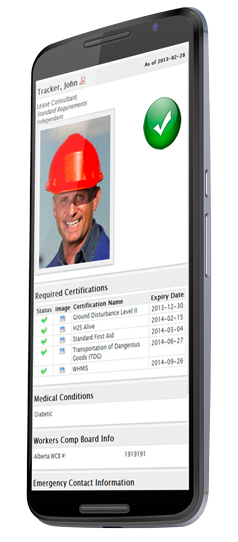 Overview
HSEtracker is a comprehensive, industry-leading, online tracking system, where users are given a unique digital passport viewable anytime, anywhere.  Using your mobile device, HSEtracker completely eliminates the traditional, cumbersome method of keeping a wallet full of laminated or paper-based certification cards.
This system features an innovative, in-field validation of a worker's onsite requirements. HSEtracker will help to make your due diligence requirements transparent. Simply scanning the unique QR code allows you to easily check compliancy.
Using any smartphone equipped with a freely downloaded QR reader, up-to-date training details, emergency contact information, and other competencies are viewable on demand. Verifying compliance with onsite training requirements specific to a company, department, or even a particular site is made easy.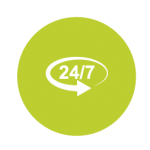 SAFETY MADE SIMPLE
HSEtracker is as mobile as you – Scan, Connect and Validate instantly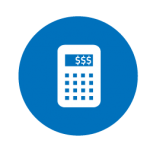 SAVE TIME AND MONEY
No more wasted time (and money) on non-compliance: track and receive alerts ahead of time.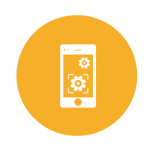 ONE CODE, FULL ACCESS
The system is 100% reliable and transparent –  complete compliance at all times